We are currently not accepting applications for undergraduate researchers.
Principal Investigator
Anne Milasincic Andrews, Ph.D.
anne.andrews@ucla.edu
(310)794-9421

Anne Andrews is Professor of Psychiatry & Biobehavioral Sciences and Chemistry & Biochemistry at the University of California, Los Angeles. At UCLA, Andrews leads efforts in basic and translational research on anxiety and depression, and at the nexus of nanoscience and neuroscience. Andrews' interdisciplinary research team focuses on understanding how the serotonin system and particularly, the serotonin transporter, modulate neurotransmission to influence complex behaviors including anxiety, mood, stress responsiveness, and learning and memory. Dr. Andrews was a guest of the White House during President Obama's announcement of the BRAIN initiative, which she helped to shape.


Dr. Andrews earned her B.S. in chemistry from the Pennsylvania State University and received her Ph.D. in chemistry as a U.S. Department of Education Fellow working at the National Institute of Mental Health. There, she was later a postdoctoral fellow and senior staff fellow. Andrews has been the recipient of an NIH Fellows Award for Research Excellence, an Eli Lily Outstanding Young Analytical Chemist Award, an American Parkinson's Disease Association Research Award, and a Brain and Behavior Research Foundation Independent Investigator Award. She is a member of the American College of Neuropsychopharmacology, International Society for Serotonin Research vice president, an advisory board member for the International Society for Monitoring Molecules in Neuroscience, and serves as Associate Editor for ACS Chemical Neuroscience.
Senior Scientists/Postdocs
Olena Lukoyanova
olukoyano@ucla.edu


Dr. Lukoyanova earned a B.Sc. in Pharmacy from Lviv Polytechnic National University (Ukraine) and a Ph.D. in Chemistry from Clemson University under the supervision of Prof. Luis Echegoyen. Her Ph.D. research focused on design and synthesis of regioselectively functionalized fullerenes as well as studies of their electrochemical properties. Subsequently, she held a post-doctoral position in Prof. Dmitrii Perepichka's group at McGill University (Canada) where she worked on design and synthesis of pi-conjugated thiophene-based materials with tailored electronic properties. She also held faculty positions teaching undergraduate students at the University of Regina and California Lutheran University. In Dr. Andrews's group, Dr. Lukoyanova is developing methods to control and optimize the surface chemistry that involves linking aptamer biomolecules to the metal oxides surfaces of FET-biosensors.
Leonardo Scarabelli
scarabelli.leonardo@gmail.com


Leonardo received his bachelor and master degrees in Chemistry from the University of Pavia (Italy) with a thesis on the photothermal properties of branched plasmonic nanoparticles. In 2016, he completed his PhD in Prof. Luis M. Liz-Marzàn's group at CICbiomaGUNE (San Sebastian, Spain). His thesis focused on the development of plasmonic materials based on crystalline assemblies of anisotropic nanoparticles used for Surface Enhanced Raman Scattering detection of signaling molecules involved in bacterial quorum sensing. During his PhD, he acquired a broad expertise in the synthesis, characterization and self-assembly of anisotropic plasmonic nanostructures. He also developed a strong background in biologically inspired nanotechnology research, focusing particularly on the interactions of living systems with nanosized objects. At UCLA, he is working as a shared postdoc with Prof. Anne M. Andrews and Prof. Paul S. Weiss. He is coordinating a small team for the development of aptamer-based field-effect transistors for the detection and monitoring of neurotransmitters in a microfluidic flow system. His goal is to develop a new biomimetic neuromorphic computing system using FET-arrays sensitive to a variety of biomolecular inputs. He is also an avid rock climber, nature enthusiast, and guitar player.
Graduate Student Researchers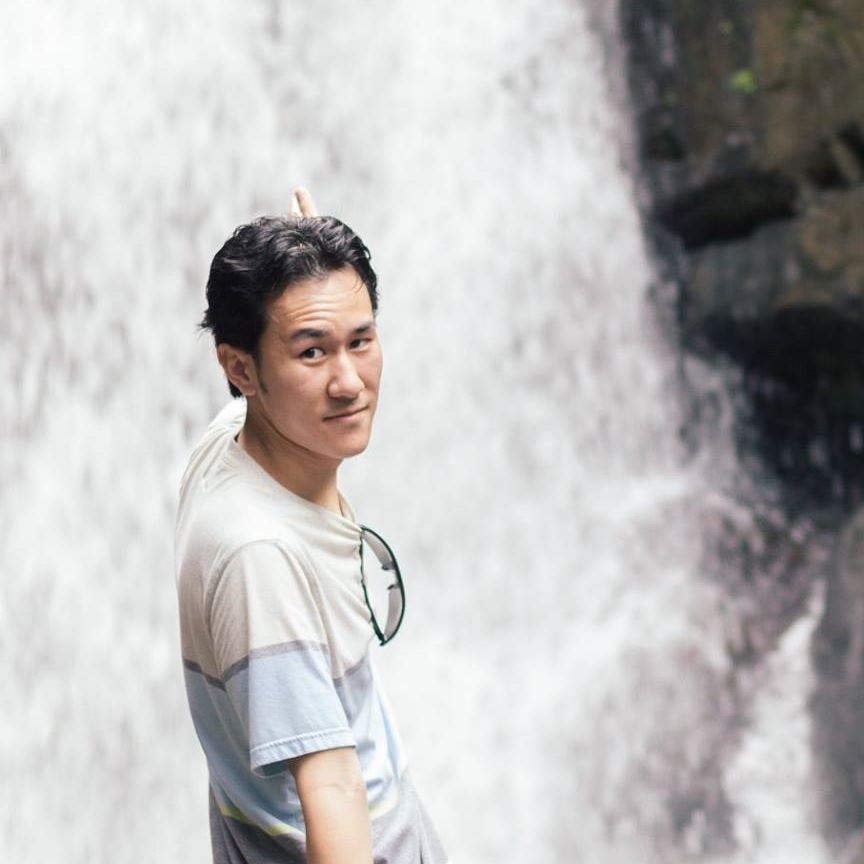 Kevin Cheung
cheungmk@chem.ucla.edu


Kevin graduated from the University of California, Santa Barbara with a BS in chemistry in 2014. He carried out undergraduate research under the mentorship of Professor Norbert Reich. This research involved the design and optimization of spatiotemporal controlled nanoparticle drug delivery vehicles, specifically for the release of siRNA conjugates from hollow gold nanoshells by a pulsed near-infrared laser for targeted gene knockdown in cancer and stem cells. Kevin was also a visiting researcher in the Department of Materials at the University of Oxford where he worked with Professor Kyriakos Porfyrakis. There he carried out research on the synthesis, characterization, and purification of endohedral metallofullerenes for applications in quantum computing. Kevin's joint graduate research between Dr. Anne Andrews' and Dr. Paul Weiss's labs focuses on the detection of single nucleotide polymorphisms in nucleic acids via ultrathin film field effect transistor biosensors. He is also working on advancing chemical lift-off lithography, a subtractive patterning technique pioneered by the Andrews and Weiss groups.
Chuanzhen Zhao
chuanzhenzhao@gmail.com


Chuanzhen is currently a Ph.D. candidate in the Department of Chemistry at UCLA. His research between Prof. Anne Andrews' and Prof. Paul Weiss's labs focuses on metal oxide-based biosensors for detection of small molecules such as neurotransmitters, and a variety of biosensor platforms including point-of-care devices and wearable biosensors. He is also working on development of nanoscale chemical patterning for applications in semiconductor and biomolecule patterning, micro/nanoscale fabrication for precision medicine and intracellular delivery, and nano-systems for high-throughput intracellular delivery and gene modification including slippery liquid-infused porous surfaces (SLIPS) cell squeezing and acoustic wave gene-editing. Chuanzhen loves jogging with music and reading books in his spare time.
Jason Belling
jasonbelling@gmail.com
Jason graduated from the University of California, Berkeley with a BA in Physics. He carried out his undergraduate research under the mentorship of Professor Alex Zettl and his research focused on the purification of carbon nanotubes and the design and fabrication of carbon nanotube devices with an emphasis on neuroscience applications. At UC Berkeley, Jason was a UC LEADS scholar which allowed him to explore other research universities in the UC system. Following in the footsteps of his community college chemistry professor, Heidi McMahon, Jason started a post-baccalaureate research position under the mentorship of Paul S. Weiss at UCLA. During his time at UCLA, Jason assisted in the fabrication of polymer pens for chemical lift-off lithography. Jason continued on to help establish an ongoing collaboration with Professor Namjoon Cho of Nanyang Technological University as a visiting scholar, where his research focused on tailoring the protein coatings of graphene oxide to analyze the innate immune response in vitro. Jason's graduate research is currently focused on nanoplasmonic sensors for inflammatory diagnostics, fabricating antifouling biomimetic microfluidic devices for gene editing applications, and assisting in the fabrication and functionalization of biosensors for both the neuromorphic and neurochip projects.
Sara Erwin
serwin@g.ucla.edu
Sara is a Ph.D. candidate in the Molecular Toxicology program at UCLA. She received her B.S. from West Chester University of Pennsylvania, majoring in Forensic and Toxicological Chemistry with a minor in Biology. She was a part of the National Chemistry Honors Society as an undergraduate and was the President of Women in Science Club bringing women together with their interest in the sciences. Sara interned at Lehigh Valley Toxicology Laboratory working on developing and validating a method for free vs. total opioid detection in pain clinics. Her research in the Andrews' group focuses on determining the effects of perinatal SSRI exposure in combination with maternal stress on long term behavioral and neurochemical outcomes in offspring. She loves dogs, hiking and spending time at the beach.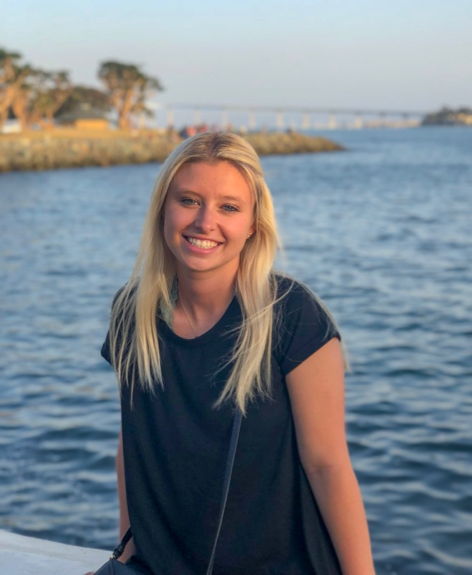 Liv Heidenreich
lheiden@g.ucla.edu


Liv studied as an undergraduate at the University of Wisconsin- Milwaukee and graduated in 2015 with a B.S. in Chemistry and Mathematics. A Milwaukee native, her research interests in math began as a student in the BioMath program (https://www4.uwm.edu/ubm/ ) under the mentorship of Dr. Gabriella Pinter. To study the population dynamics of invasive bivalve species and the influence on nutrient cycling in Lake Michigan, stochastic modeling was employed to understand underlying processes given data collected from the lake. She also worked under Professor Joseph Aldstadt developing in analytical chemistry a method to study of the kinetics of the Maillard Reaction. Separation and measurement of reaction mixtures in time sought to test the effects of conditions such as reactant concentration, pH, and ionic strength on the stages of sugar and amino acid crosslinking processes. As a Ph.D. student working under Prof. Anne M. Andrews and Prof. Paul S. Weiss, Liv is helping develop aptamer-based field-effect transistors incorporated into microfluidic flow systems with a goal of creating reversible sensors to better understand neuromodulation pathways integral to behavior. Liv enjoys spending time painting.
Merel Dagher
mereldagher@g.ucla.edu
Merel is a Ph.D. candidate in the Molecular Toxicology program at UCLA. She received her B.A. from the University of California, Berkeley, majoring in Public Health and Cognitive Science. She worked as a peer educator, designing workshops and researching content about the link between mental illness and violence. She was also an undergraduate teaching assistant in the Chemistry department for general and organic chemistry. As a graduate student, Merel has taught introductory neuroscience, a translational neurobiology course focused on drugs of abuse, and a behavioral neuroscience lab. Her research in the Andrews' group focuses on determining the effects of perinatal SSRI exposure in combination with maternal stress on long term behavioral and neurochemical outcomes in offspring.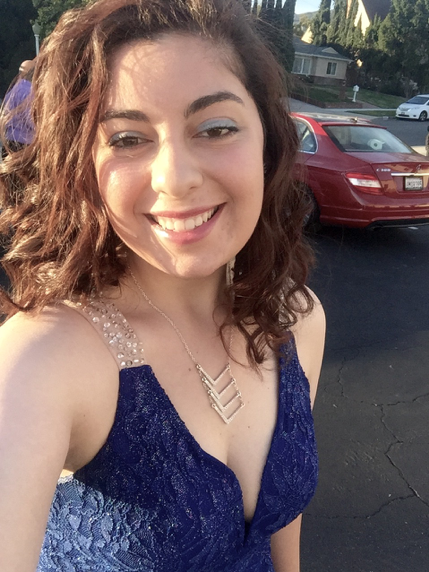 Katie Perotta
kperrotta@g.ucla.edu
Katie graduated with BS in both chemistry and neuroscience from Muhlenberg College (a small, private, liberal arts college in Allentown, PA). Her primary undergraduate research was performed under the co-mentorship of Drs. Christine Ingersoll and Jeremy Teissere. The collaborative project involved the chemical and pharmacological analysis of Passiflora incarnta in order to wholly understand its anxiolytic properties. Katie designed HPLC and ESI Spectrometry methods to characterize the flavonoid constituents in a commercially available passionflower extract. Flavonoids have been experimentally shown in literature and experimentally by members of the Dr. Jeremy Teissere lab to act on the GABAA receptor, making them a prime candidate as the active chemical component of passionflower. In the lab of Anne Andrews Katie will be using fast scanning cyclic voltammetry and microdialysis to monitor serotonin in vivo.e in combination with maternal stress on long term behavioral and neurochemical outcomes in offspring.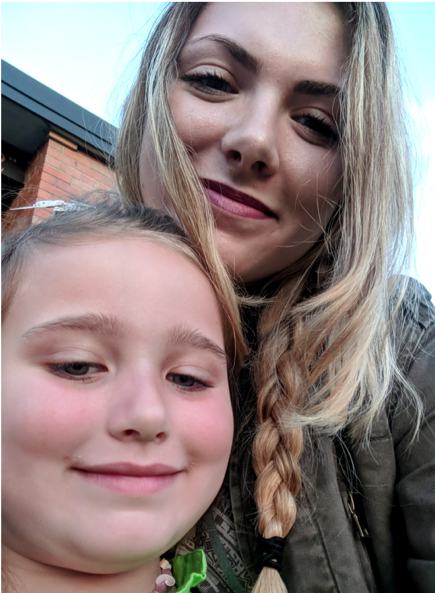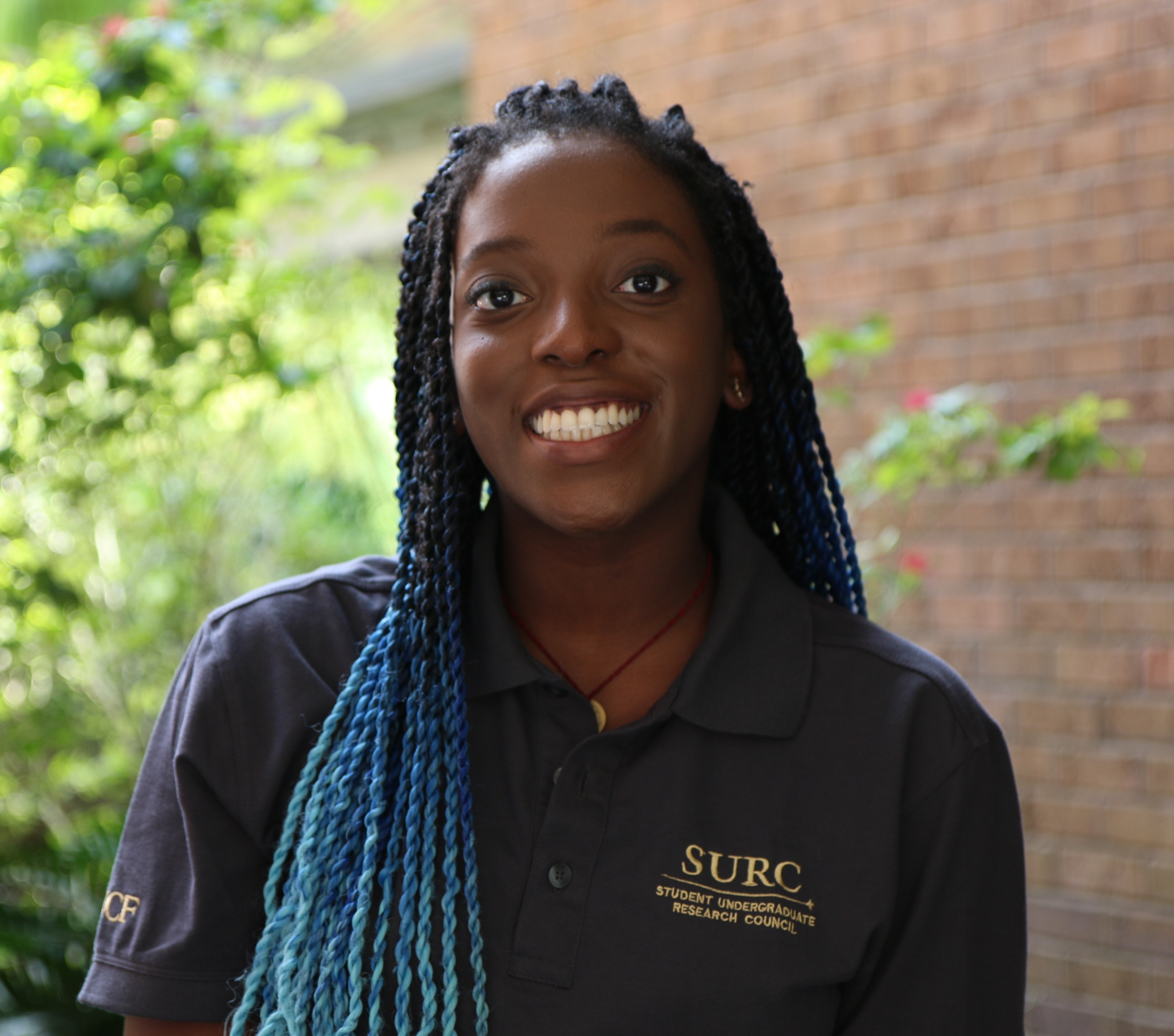 Samantha Mensah
mensah@ucla.edu


Samantha received a B.S. in chemistry with a minor in nanoscience and technology at the University of Central Florida. Her undergraduate research was carried out under Professor Karin Chumbimuni-Torres ( http://sciences.ucf.edu/chemistry/nbel/ ) for improvement of electrochemical clinical assays. Her work included improving the detection limits and applicability of paper-based ion-selective electrodes (ISEs), elucidating correlation between coefficient of diffusion and monomer mass distributions in polymeric matrices, and detection properties of novel ionophores. In addition, her work in the lab of Professor Joseph Wang ( http://joewang.ucsd.edu ) at the University of California San Diego explored wearable electrochemical sensors for metabolites and electrolytes, made by screen printing. She currently is co-advised by Professor Anne M. Andrews and Professor Paul S. Weiss for work on aptamer-based field-effect transistors with the goal of neurotransmitter detection in vivo.
Undergraduate Researchers
Rahul Iyer


Rahul is a UCLA undergraduate student pursuing a degree in Electrical Engineering. He loves to work on electronics and robotics projects as a hobby, and is excited to apply his skills to contribute to the lab's data acquisition hardware and software. Rahul is currently an intern at Tesla.
Vicky Wang


Vicky is an undergraduate Molecular, Cellular, and Developmental Biology major planning to graduate in 2019 and pursue a Ph.D. She's interested in cellular pathways and the ways that they affect us, along with mental health in general, and is excited to be studying the serotonin system.
Weiye Dai


Weiye is an undergraduate student majoring in Chemistry (General) at UCLA. She plans to graduate in Spring of 2019 and then pursue a Ph.D. in Chemistry or Biochemistry. She want to learn about pharmaceuticals and particularly those regarding mental health diseases. Weiye works with Dr. Lukoyanova and is interested in organic synthesis and surface functionalization.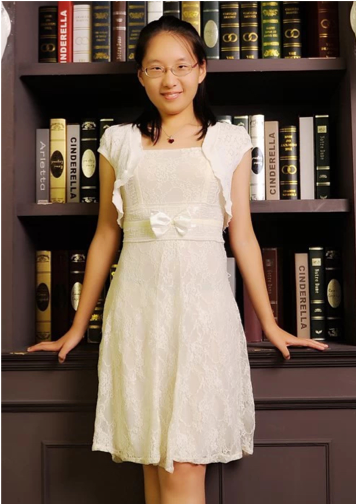 Riya Pathare


Riya is a UCLA undergraduate student pursuing a major in physiological science and planning to graduate in Spring of 2021. After graduation, she plans to go to medical school and continue research. She is interested in how blocking and changing brain chemicals and cellular pathways affects moods and behaviors and seeing how these effects pass through generations.